LeBron James Puts Off-the-Court Woes Out of His Mind
|
LeBron James has been in the news of late for all the wrong reasons. The LA Lakers guard is facing backlash for controversial comments he made regarding the protests in China. In the run-in towards the start of the 2019-20 National Basketball Association season, some NBA teams have been playing preseason games in China. The NBA preseason games coincided with political unrest in the Asian country that forced sponsors to cancel some scheduled events.
The basketball player was thrust into the midst of the turmoil when he was asked for his comments on Houston Rockets general manager Daryl Morey's message of support for the Hong Kong protestors. In light of the relationship between the NBA and China that generates billions of dollars, Lebron James addressed the lack of nuance in Morey's comments.
LeBron James Comments on China Human Rights Issue
King James told reported that he "believes he (Morey) wasn't educated on the situation at hand and he spoke,". Social media was set alight in condemnation of the response. Fans saw a missed opportunity for arguably the biggest NBA player failing to support the freedoms of the people of China. LeBron later clarified his comments, explaining that his initial remarks were in reference to how Morey's tweet, created a potentially unsafe and hostile environment for the two exhibition games that his team were to play in China.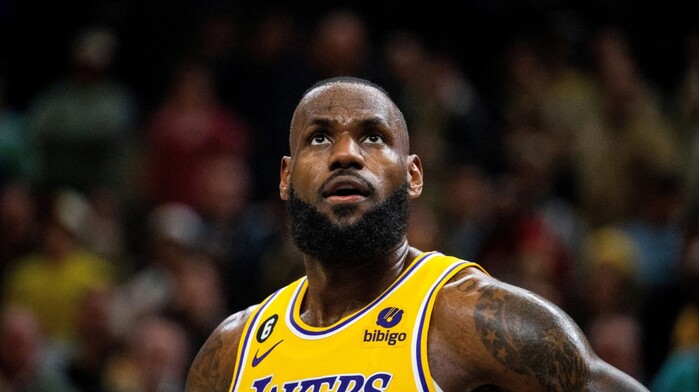 AD & LeBron Put Up Big Numbers LA Lakers V Golden State
The Los Angeles Lakers and Golden State Warriors squared off days after the comments that James made. To no surprise, it looked like LeBron put the entire situation off his mind. With days before the NBA regular season begins, this provided a chance for basketball fans to see the new roster in action. LA Lakers have had a mixed bag of results during the preseason after five games. They have won three out of five matches. They lost on both occasions against the Brooklyn Nets and winning all three preseason games against the Warriors.
Saturday's game against the Golden States is the last match before the NBA season begins. The NBA kicks off with the pick of the season game between the Clippers and Lakers. The battle of Los Angeles is predicted to be the tie to determine which team will win the Western Conference. Check out some of the predictions for the NBA season from expert tipsters. Bet on which teams will win the NBA Championship and win massive cash prizes.