With the start of the 2022/23 season on the horizon, players are eager to start betting on the Fantasy Premier League football. It is the most popular fantasy sports league in the world, with tons of cash prizes on the line. Bettors already enjoying watching the English Premier League (EPL), now they can put their knowledge to good use and make money. Our guide will teach you all you need to know about how to bet on fantasy soccer, how to use your budget wisely and how to win every time.
Tanzanian punters consume a lot of EPL football, with knowledge of the top six football sides in England. Our fantasy premier league beginner's guide ensures that you not only rely on players from the big teams but extend your budget to maximise your points. Below is a list of betting sites that allow Tanzanian bettors to bet on fantasy sports online. Sign up today and get a betting bonus to use on fantasy daily sports betting.
Best Fantasy Soccer Betting Websites
Operator

Bonus

Features

Claim Now

150% Match




Bonus Up To TZS 200,000




✔

FREE Bets

100% Match




Bonus Up To R1715




✔

FREE Bets

100% up to €50




Cashback: €500




✔

FREE Bets

100% Match




Bonus Up to €50




✔

FREE Bets

R25 Sign Up Bonus




Jackpot: R4 500 000




✔

FREE Bets

100% Match
Up to R3000




✔

FREE Bets

100% UP TO €25
+ €10 FREE BET




✔

FREE Bets
What You Will Find on this Fantasy Premier League Betting Guide
How Does Fantasy Football Work
Fantasy Premier League (FPL) betting allows users to wager on the performance of their virtual team, which they create by choosing players from actual teams. The virtual teams earn points based on the players' actual performances during Premier League matches, with the accumulated points determining the season's winner.
FPL betting usually involves two types of wagers: match bets and tournament bets. In match bets, two players or teams compete in a particular game week, and the winner is decided based on the total points earned by their respective FPL teams. In tournament bets, users bet on their FPL team's overall performance throughout the Premier League season.
Some bookmakers offer additional proposition bets, such as over/under bets on the total number of points scored by a user's FPL team in a specific week or season.
Online bookmakers provide a platform for FPL betting, allowing users to deposit funds into their account and use them to place wagers. Users can track their performance throughout the season, with winnings paid out either at the end of the season or after each game week.
It is crucial to remember that FPL betting is a form of gambling and should be practiced responsibly. Users should only gamble within their means and be aware of the risks involved. It is also essential to use reputable bookmakers and ensure that all wagers are placed and paid out fairly and transparently.
Advantages of FPL betting
There are several advantages to FPL betting, including:
Increased Engagement: FPL betting adds an extra layer of engagement to watching Premier League matches. Users have a personal stake in the performance of their virtual team, which can make watching games more exciting.
Strategy and Skill: FPL betting requires strategy and skill in selecting players and building a winning team. Users must analyze player performance and make calculated decisions to optimize their virtual team's performance.
Flexibility: FPL betting is flexible, as users can adjust their virtual teams throughout the season based on player performance and injuries.
Low Stakes: FPL betting can be low-stakes, with users only risking the amount they choose to deposit into their betting account. This makes it accessible to a wider range of people.
Potential for Profit: While there is always a risk of losing money, FPL betting also offers the potential for profit. Skilled users can earn winnings based on their virtual team's performance over the course of the season.
It is important to note that responsible gambling should always be practiced, and users should only gamble with funds that they can afford to lose.
Risks and concerns of FPL betting
Risks and concerns of FPL betting:
Addiction: FPL betting, like any other form of gambling, can be addictive, leading users to lose more money than they can afford.
Financial Risk: Users may lose money if they make poor betting decisions or if their virtual team does not perform well. It is crucial to only gamble with funds that one can afford to lose.
Fairness and Transparency: Unfair practices can occur in any betting activity, so it is important to use reputable bookmakers and ensure that all bets are placed and paid out fairly and transparently.
Time Commitment: FPL betting can be time-consuming, as users need to regularly monitor their virtual team's performance and make changes to their lineup based on real-life events.
Emotional Involvement: FPL betting can be emotionally charged, leading users to become overly invested in their virtual team's success or failure.
Legal Concerns: FPL betting may not be legal in all jurisdictions, so users should ensure that they comply with all applicable laws and regulations.
To sum up, it is crucial to exercise caution when engaging in FPL betting and to acknowledge the possible risks. It is advisable to gamble within one's means, utilize reliable bookmakers, and guarantee that all wagers are made and paid out equitably and transparently.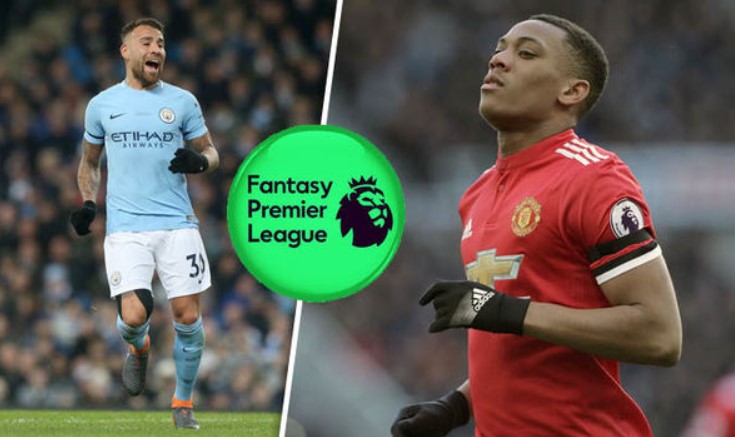 How to Bet on Fantasy Premier League
Players that are interested in betting on fantasy sports will already be passionate fans of the sport. That means that whichever sport they choose, one would be expected to follow the games and the players that take part in it. Fantasy sports betting involves creating a star-studded team of players that will compete for points every week for the remainder of the season. As the manager of the side, bettors will be given a budget that they need to stick to when forming their team. There are hundreds of pools that players can create, all featuring different rosters of the best players in the Premier League.
Tanzanian punters will earn points by selecting a list of players that perform well during a specified round of games. Each week, teams will play football games that determine their league position. It is similar in fantasy football; you get awarded points based on the individual player performance along with the result of the match. The salary cap ensures that bettors cannot only have marquee players from big teams. You need to have a balance of the best players from all the 20 teams playing in the Premier League.
English Premier League Fantasy Football Odds
If you reckon that you are the best Barclays Fantasy Football manager, enter into a pool of players that stake the most amount of money. There is a difference between playing fantasy soccer for fun and for real money. In order to make money, players need to register and deposit funds into their betting account. When you join a group, you can select a competition that you want to compete in and enrol with the betting requirements specified.
You can compete in an EPL fantasy domestic tournament.
You can select a head-to-head competition between you and a single player. This can be for a single round of matches, a tournament or just one game.
Players have the option of choosing a season-long league battle between a number of players that each stake a predetermined bet to be eligible to win.
Fantasy Soccer Leagues Rules
Like everything in life, there are terms and conditions that ensure that the game is played fair. In fantasy sports betting, these are the most common betting rules at every sportsbook online:
1. Players have to stick to their salary cap
2. You cannot select more than three players from the same team.
3. Bettors receive the most amount of points based on the player's performance. If a player scores a goal, assists or keeps a clean sheet they earn points.
4. Points are deducted when players perform badly. That is, a player that receives a red card during a game will impact your overall point score badly.
5. Players that don't feature in the game will not receive any points. This includes players that are on the bench.
Fantasy Premier League Tips
For beginners that are starting out with fantasy soccer betting, we recommend following these simple tips to win every time.
Research the team and the players that will be participating in the game.
Keep in touch with the reports on the game from preview shows, the football club website and the latest news for updates. This helps you avoid having a player that will be injured on your starting line-up.
Choose a short competition if you won't have the stamina to watch the entire season.
You should always update players once each round is finished, do not remain with the same players for every round.